CASSETTES WON'T LISTEN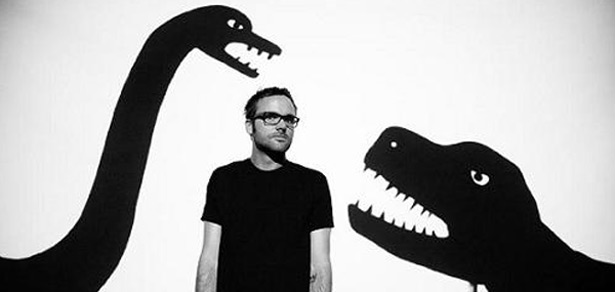 Daylight Curfew is proud to present Cassettes Won't Listen's new album, CWL.  The release will be the first full-length release since 2011's Evinspacey. 
Written and recorded between an industrial loft in downtown Seattle, an artist studio in Venice, CA and an 11th floor studio overlooking downtown Los Angeles, CWL is an expansive, high-energy record that melds Jason Drake's love of upbeat tempos, experimental sampling, and intricate production techniques.  "This is the record I've wanted to make for a long time.  I've tried to communicate more by feeling through tempo, texture, and song structure and less through lyrics and standard song writing, "  The self-titled CWL is a statement on how Cassettes Won't Listen came to be and where the project is headed.  From the acidic, yet milky bass lines, to the quick-paced percussion and self-sampled melodies, CWL pays homage to his mid 90's electronic influences such as The Chemical Brothers and Basement Jaxx.  You won't find a "Freeze and Explode" or "Perfect Day" on this record, lyrics play a background, but one can say much more without the use of language.  With its hard hiting big beats and warm energetic tone, fans of mid-90s Astralwerks will surely have this one on repeat.
Cassettes Won't Listen (aka Jason Drake) has been releasing records under his CWL moniker since 2006.  Back then, Jason decided to toke his instrumental production a step further and began to sing over his tracks. Some of his more well known singles such as "Paper Float" and "Freeze and Explode" came out of this initial experimentation landing CWL towards the top of the charts on indie tastemaker radio WOXY.  Because of the intricacy of the productions, fans thought the project was a full band, so it was marketed  with fake band members until it came time for live performances. CWL went on to release 3 records, the last being 2011's Evinspacey (originally titled Kevinspacey until the actor threatened legal action).  Past press for CWL has been featured on Pitchfork, Stereogum, SPIN, URB, XLR8R, MTV, AV Club, amongst many others as well as live performances at SXSW, CMJ and countless venues . Remixes for El-P, Aesop Rock, Gold Panda, The Death Set, Houses, and Homeboy Sandman have been recorded under his CWL moniker and he has navigated the airwaves, played by everyone from Los Angeles' KCRW to BBC/XFM tastemaker Mary Anne Hobbs.